At R.A Clough Roofing we can supply and fit stunning skylights and roof lanterns throughout North London. Our experienced team can advise on the perfect roof light for your property.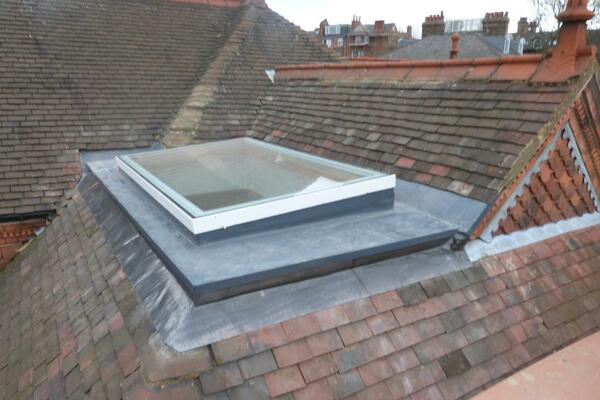 Skylights and Roof Lanterns
Premium roofing solutions in North London
Skylight Installation
In the event that you are converting over your loft into a living space, or you are having an extension constructed, and you truly need to take advantage of the light available, then choose our highly qualified experts at R.A Clough Roofing. Make your room truly extraordinary with the addition of a lantern or skylight and enjoy in the sunshine in the day and the stars at night. We can supply and install your preferred items all at once whenever it is convenient to you. On the off chance that you are unsure or don't know what will work best with your space, let us know and we can advise you on the ideal rooftop window for your property and spending plan.
Lantern Roofs and Skylights
The products we install are beautifully designed giving you stunning views from your home or extension. Our aluminium roof lanterns allow you to maximise the light and space in your room whilst offering a sleek and modern appearance and finish. If you would prefer an aluminium flat roof light, these provide a clean and crisp look due to minimal sight lines. Available with double glazing you won't need to worry about losing heat whilst maximising on light. Our roof lights sit flush with the internal plaster line creating the illusion of an open roof space.
Any sort of home upgrades and upkeep will assist with enhancing your home, yet a skylight window or lantern will truly add a 'amazing' element and make your home stand apart from the rest in the city. Contact our qualified experts if you have any inquiries regarding our services or products. We have a scope of appealing styles and materials, which when combined with our outstanding workmanship, will assist with working on the appearance quality of your home as well as its value. For professional skylight installation in North London, call us today on 0207 288 0138