Are you looking to put an end to your leaky roof? Does your chimney flashing need repairs? R.A. Clough Roofing are here to help you get your roof up to scratch.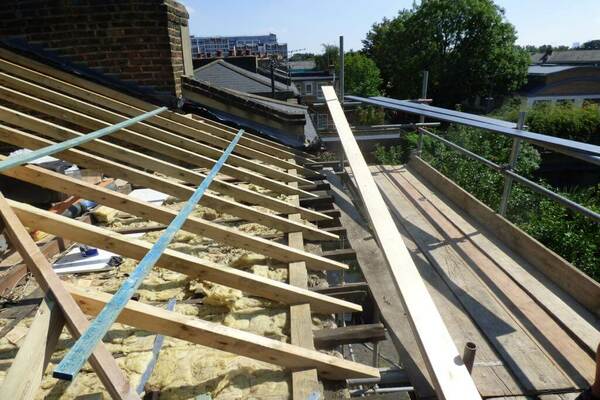 Roof repair specialists in North London
Complete roof repair solutions from R.A. Clough Roofing.
Taking the strain out of roof repairs
As a proud member of the NFRC with over 30 years providing first class roof repairs in North London, we guarantee we'll return your roof to its former glory. Furthermore, with storm damage repairs being our strength, anything that destruction winter storms procure in your rooftop our group of rooftop repair specialists are just a call away.
From slate to flat, we've got your back
Is your roof flat or pitched? Tile or slate? Maybe you're not even sure what's over your head? That's why R.A. Clough offer repairs to a wide array of roof types, including:
Looking for single ply solutions?
As a registered Alwitra contractor, R.A. Clough Roofing are proud to install Evalon single ply membrane. Evalon is a fantastic choice for quick installation and long-term reliability when installing a single-ply roof. Call us today or visit the official ICB website for more information. Need a roof inspection? We can help with that too!